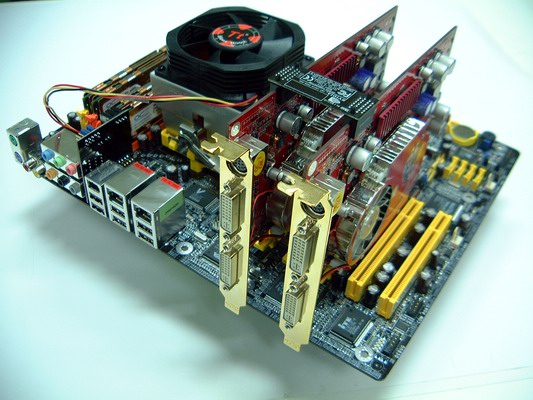 Despite my deep love for PC games I still have not taken the plunge to upgrade my video card to one of those new and high tech dual graphics card setups. There are many reasons for my decision not to upgrade yet – first and foremost is the fact that I still think that this new technology is a bit overpriced. If you are one of those, who just like me, also did not have the desire to upgrade their graphics cards, fear not. You are not alone.Based on an analyst report that was recently released, dual card graphics setups actually just represented about $28.4 million in sales during the second quarter. This is just 0.48 per cent of the $5.883 billion that was posted in desktop graphics cards sales for the same quarter. This was based on the report that was made by the Jon Peddie Research.
In the past year, dual card setups have actually came up with $86.2 million in sales, which is an average of $21.6 million per quarter.
Based on published figures,52.29 million desktop graphics cards were shipped during the second quarter. From this total number, 32.7 million or 62.5 per cent were actually integrated parts. Based on the total desktop share, Intel had 35 per cent of the desktop graphics market while ATI held about 26 per cent and Nvidia increased to one point its share by one point to 24 per cent of the market share.
With these figures I feel a little glad that I'm not yet joining adopters to the dual card setup. With such a low acceptance rate it could mean that this particular setup may not last and could be replaced by an alternative setup soon.