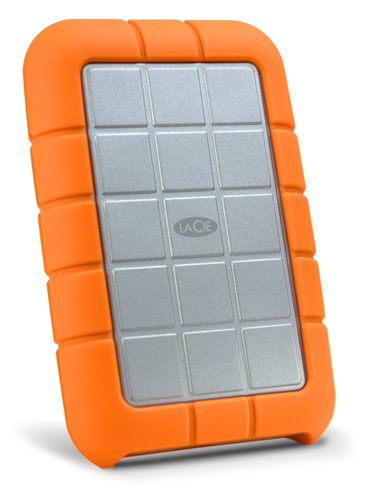 If you purchase a Lacie hard drive you'll get, as bonus, a year of online backup. Lacie partnered with Carbonite to offer automatic backup. Automatic (?), yes, automatic. Kinda like Apple's Time Machine. When your Windows computer is idle, and the Lacie drive is plugged in, Carbonite will automatically find new or modified files, encrypt them twice, and then transmit them via https to a secured data center.
This service is a $50 value and is only available for drives which was purchased after October 15. Boy, this is such a mind cruncher if you've gotten a drive before this date. I wish companies would make offers a little more generous, or say somethings great to happen way in advance! I love how Apple does it.
I wonder how this plays with media files though. With Lacie's latest offer of a media portable HD, will this offer automatically upload huge modified or new media files too? Ouch! That will be a bandwidth hog specially if you're sharing bandwidth, like say in an office?